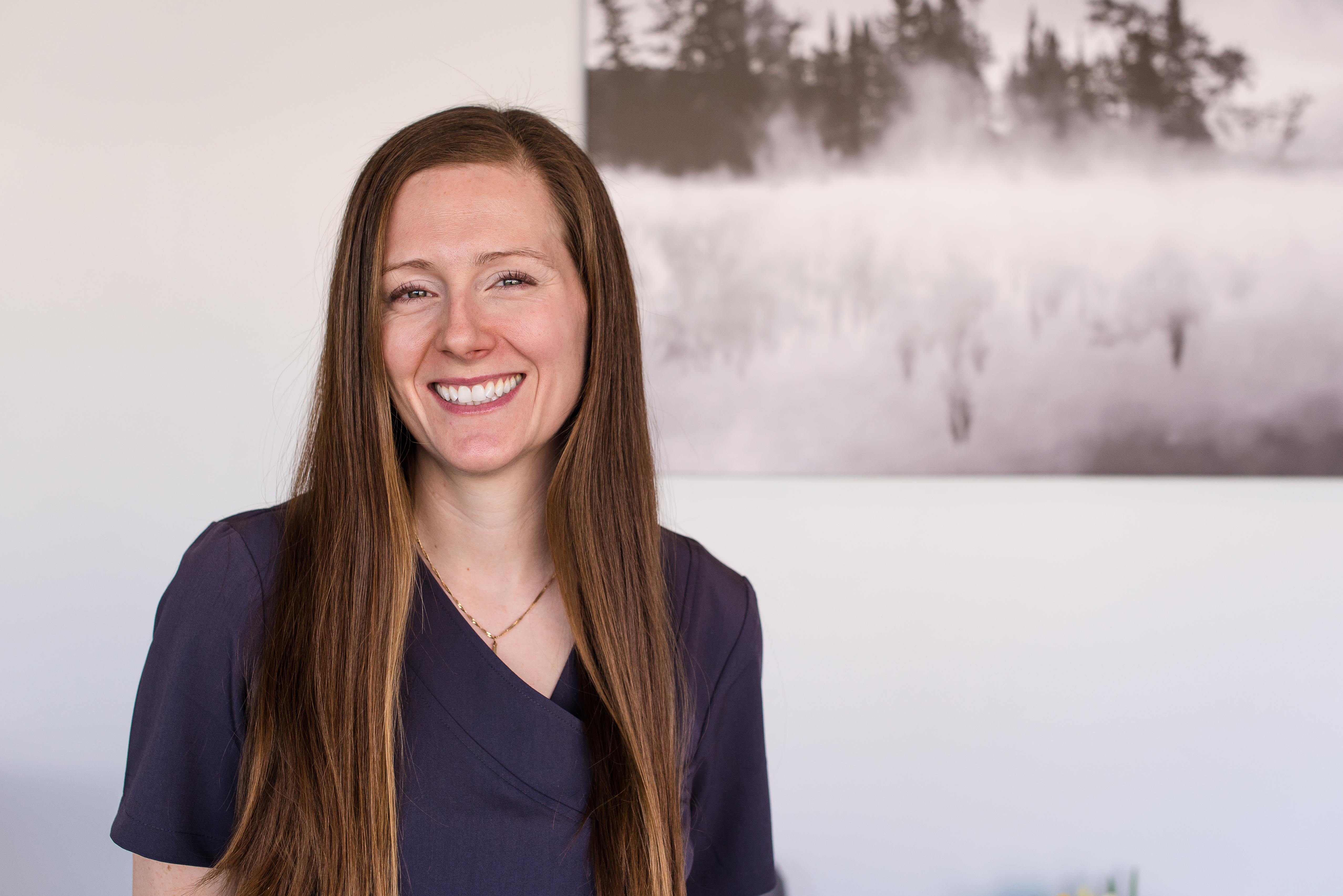 Dezarae Aldridge-Earl, RDH
Independent Dental Hygienist/Owner
Dezarae ia a proud Muskoka resident. She has lived in Muskoka most of her life since she was 3 years old. Having grown up in Muskoka and having a deep appreciation for the area, Dezarae and her husband Jamie, decided to settle in Huntsville. They raise their two young boys in the beauty that Muskoka brings and enjoys a variety of activities including camping during the summer. Dezarae graduated from both Canadore College in 2003 with a Diploma in Dental Assisting and Cambrian College in 2005 with a Diploma of Dental Hygiene. She is currently a member of the College of Dental Hygienists of Ontario, and a member of The Canadian Dental Hygienists Association.
She is a compassionate advocate for her clients, and looks forward to many years serving Huntsville and the surrounding Muskoka area. Dezarae looks forward to establishing long lasting relationships with her clients and continued success in helping them achieve their oral health goals!
Clinic Hours
______________
7 CANN ST. HUNTSVILLE, ON PIH IH3
HUNTSVILLESMILE@GMAIL.COM
Free Consultation
______________
Free 30 min consultation available to all new and prospective patients.
Contact us for more information.